0
This might sound very obvious, but new-comers to online bingo and in-particular 90 Ball Bingo may not have a full idea of how to play the game which brings thousands of people entertainment on a daily basis.
First thing is first with all bingo sites, and Butlers Bingo is no exception, you must register on the site in order to be eligible to enter a bingo room. Butlers Bingo offers all new players to the site a bonus of £/€10 when you join. This allows you to try out certain bingo games and get a feel for bingo (which we're sure you'll love!).
To enter a game, simply select the "Play Now" button on an open bingo room.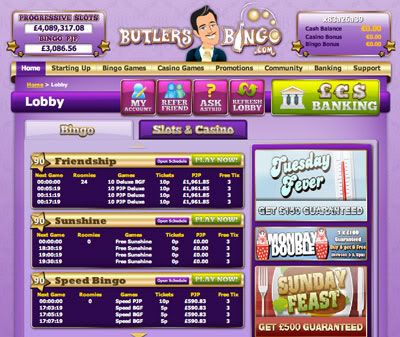 When you click on the "Play Now" button, the room you have selected will load and open. You will see a chat function of the left, the jackpot available on the top right and tickets which you can select and buy on the bottom right. To get playing bingo, you must click to select either a 'ticket' of 15 random numbers, OR a 'strip' which comprises of six tickets, each with 15 random numbers.  You can then select to purchase the tickets you have chosen.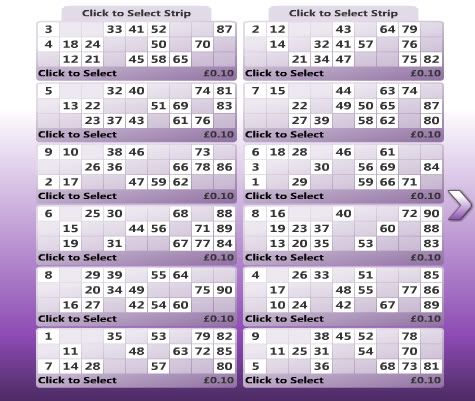 Each game will start at a specific time, with a countdown to the start of the next game. As each new game begins, numbers will be called. If you have the number on your ticket The Butler will mark your ticket with his auto-daub technology, so you don't have to keep track of all your tickets!
As more and more numbers are called and marked off on your ticket, you get closer and closer to winning money. There are four different prizes on offer; Any 1 Line, Any 2 Lines, Full House and PJP. Players often buy numerous tickets to maximise their chances of winning.
Any 1 Line refers to 5 numbers across on the same ticket, with Any 2 Lines referring to two lines on the same ticket being called out and marked. Full House is all the numbers on a ticket marked! While everyone wants to win, everyone really wants to win the (PJP) Progressive Jackpot. If all the numbers on your ticket are called within a certain number of calls, you stand to win a large amount of money!!

Throughout the game, the Chat Hosts will chat and interact with players. They also give out prizes to players who respond the fastest in their Chat Games.  See how to play these Chat Games by reading here.  But don't worry the chat hosts will help you out, just ask.
Should you decide you want to play more games at the same time, or are waiting for your next bingo game to start, there are other mini games available on the bottom left which you can choose from.  So you can play casino games from right inside the bingo room!!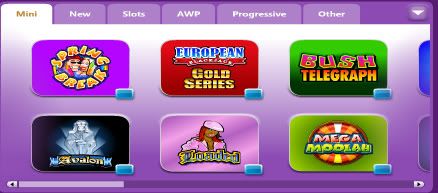 Throughout your time on Butlers Bingo, you can always ask the ever-reliable Astrid for help.  Just Ask Astrid to see how easy it is!