0
The Butler at Butlers Bingo has certainly been working hard lately and has launched his redeveloped website this morning. The new design is a faster and slicker proposition for players to enjoy, with better-enhanced graphics.
"We are delighted to offer our customers the best bingo and casino games available on the Internet. We are excited to see our website re-developed to such a high standard and we feel our customers, both existing and new will enjoy the site as much as we do," said David Butler, CEO Butlers Bingo.
This can be shown with the old and the new homepages:
BRAND NEW WEBSITE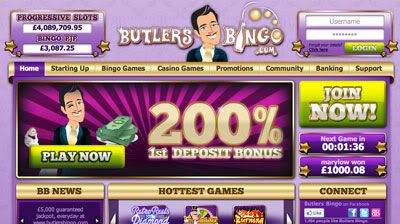 The Lobby has also been overhauled to help players get the most of their experience with The Butler: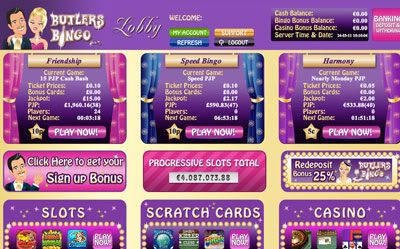 BRAND NEW LOBBY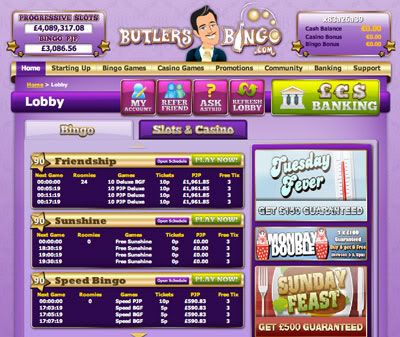 Coupled with the new look and feel to the site, Butlers Bingo has also changed the bonus structure for new players. Starting now, new registering players will be entitled to received up to a 200% bonus on their initial deposit, with the same 25% re-deposit bonus as before also in place. This increase in the initial bonus for new customers should very attractive to affiliates marketing such bonuses.
With the new website, comes the launch of free bingo in the Sunshine Room. The Sunshine Room will offer free bingo games every 30 minutes between 18.30-22.35 GMT. Each game will be guaranteed at £5. "The return of the free bingo Sunshine Room is great news for our players. A firm favourite allows for even greater choice between our games", said David Butler again.