0
| | | |
| --- | --- | --- |
| | | Butler's Bingo has launched FREE Bingo in the Sunshine Room, 6.30pm to 10.30pm EVERY night! |
The room is open to ALL players who have deposited within the last 7 days. There are also guaranteed jackpots of £5 per game.
Tickets for this game can be pre-bought from the lobby before the game starts.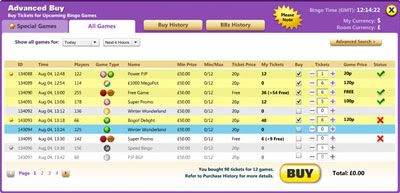 How this works:
Tickets are only available to players who have deposited within the past 7 days.
Tickets are available from 6.01pm for the first game. Thereafter, they are only available to pre-buy after the previous game has finished. For example, tickets for the second game will be available from 7.01pm after the end of the 6.31pm game.
A maximum of 12 tickets per player.
The chat will be disabled in The Sunshine Room.